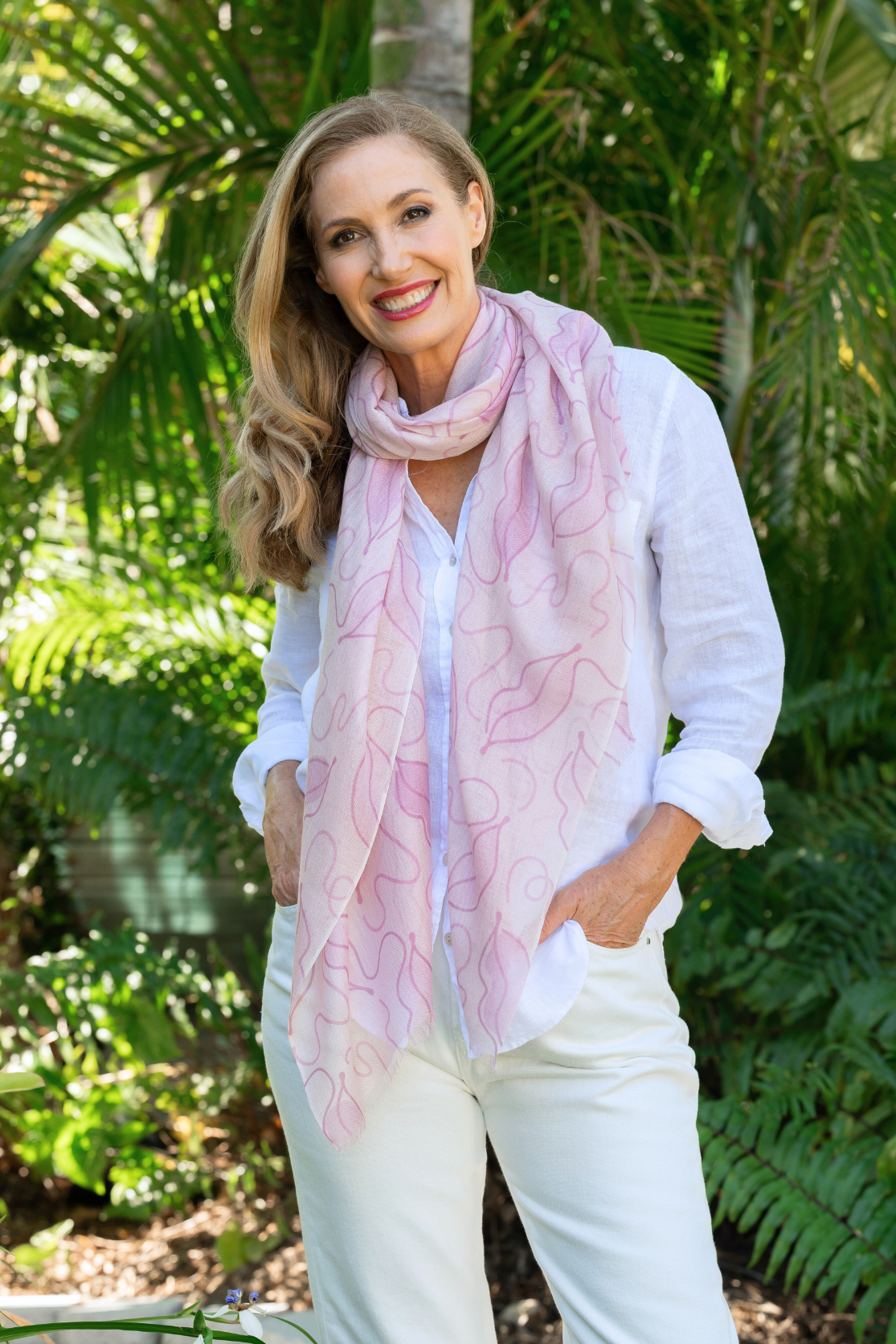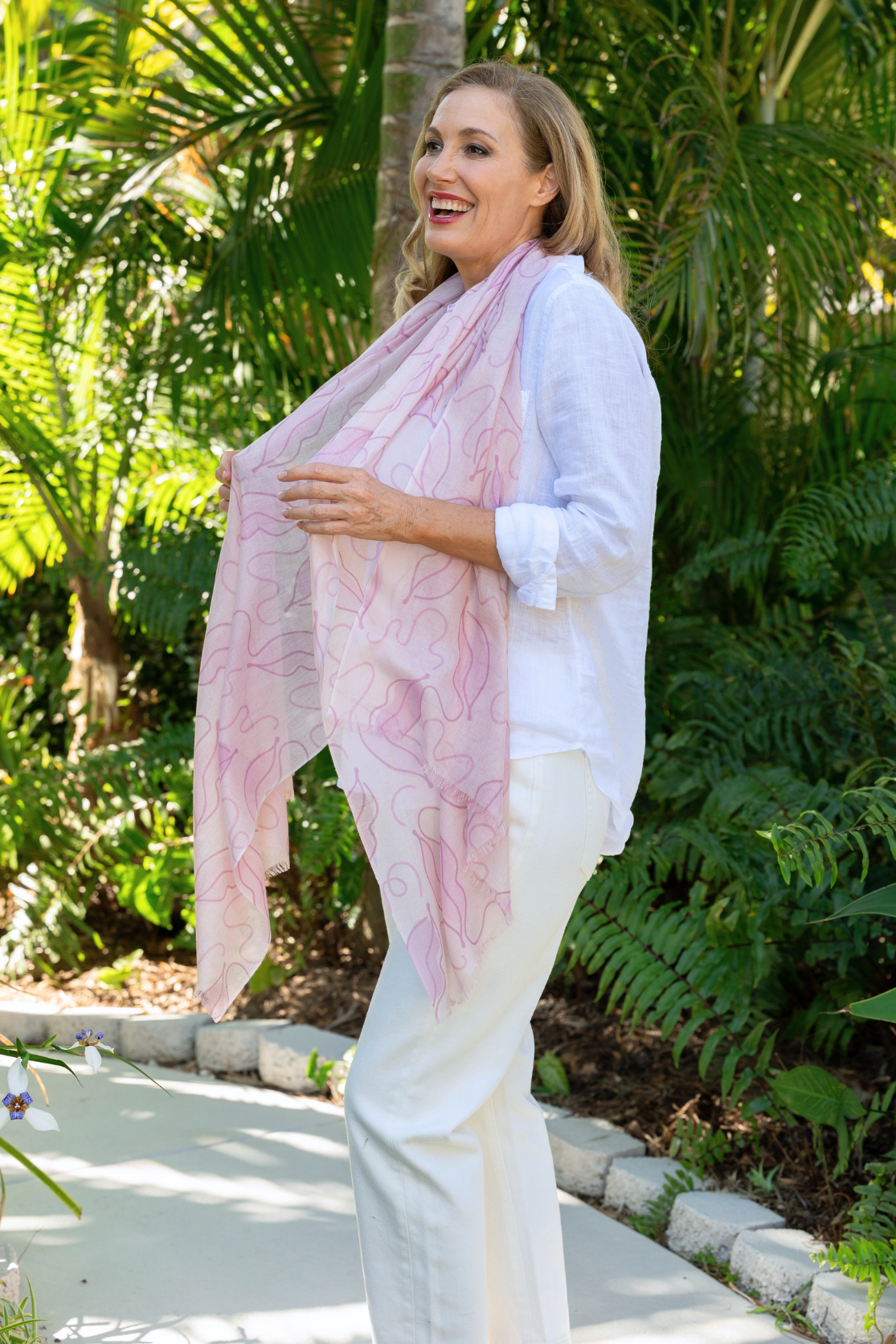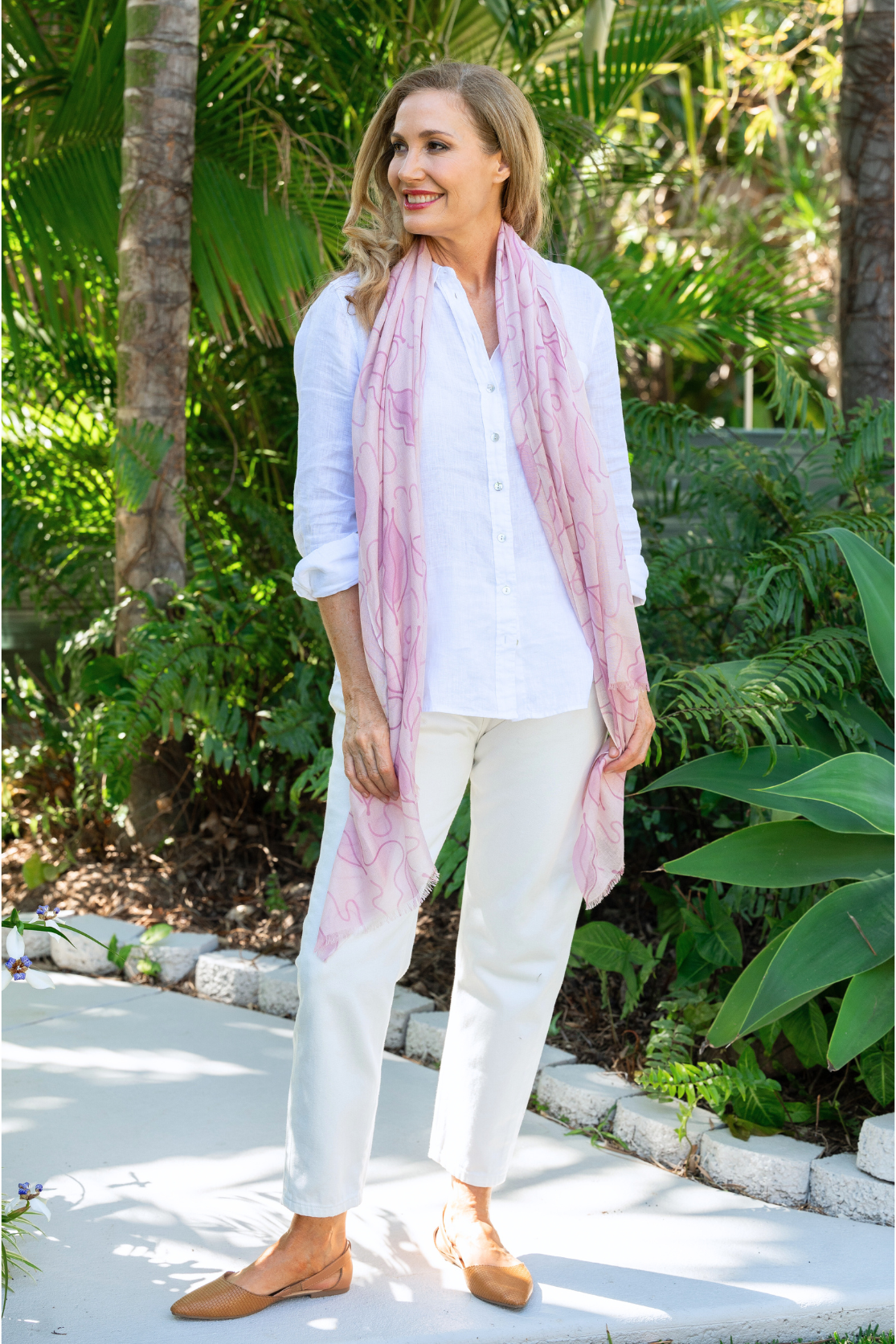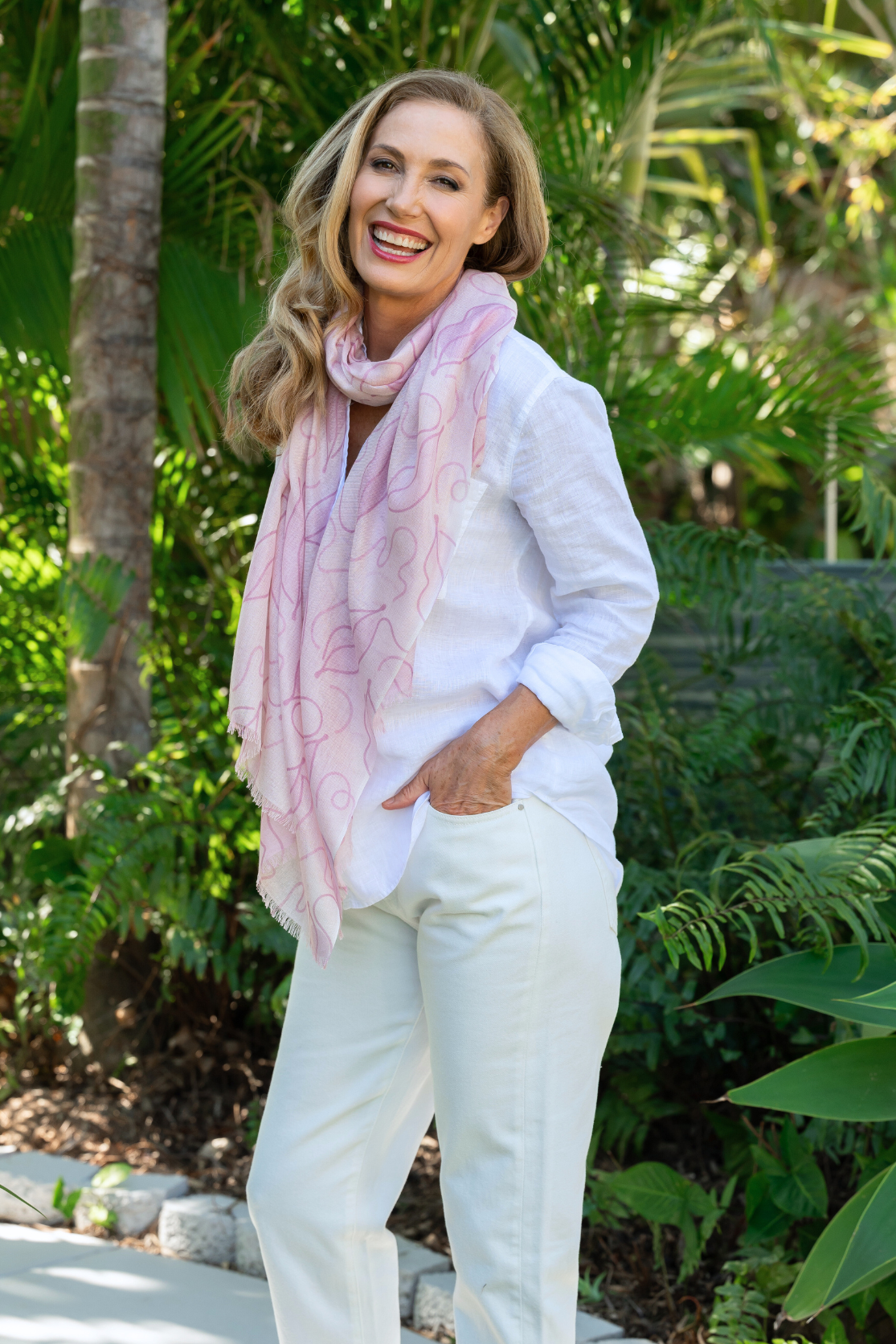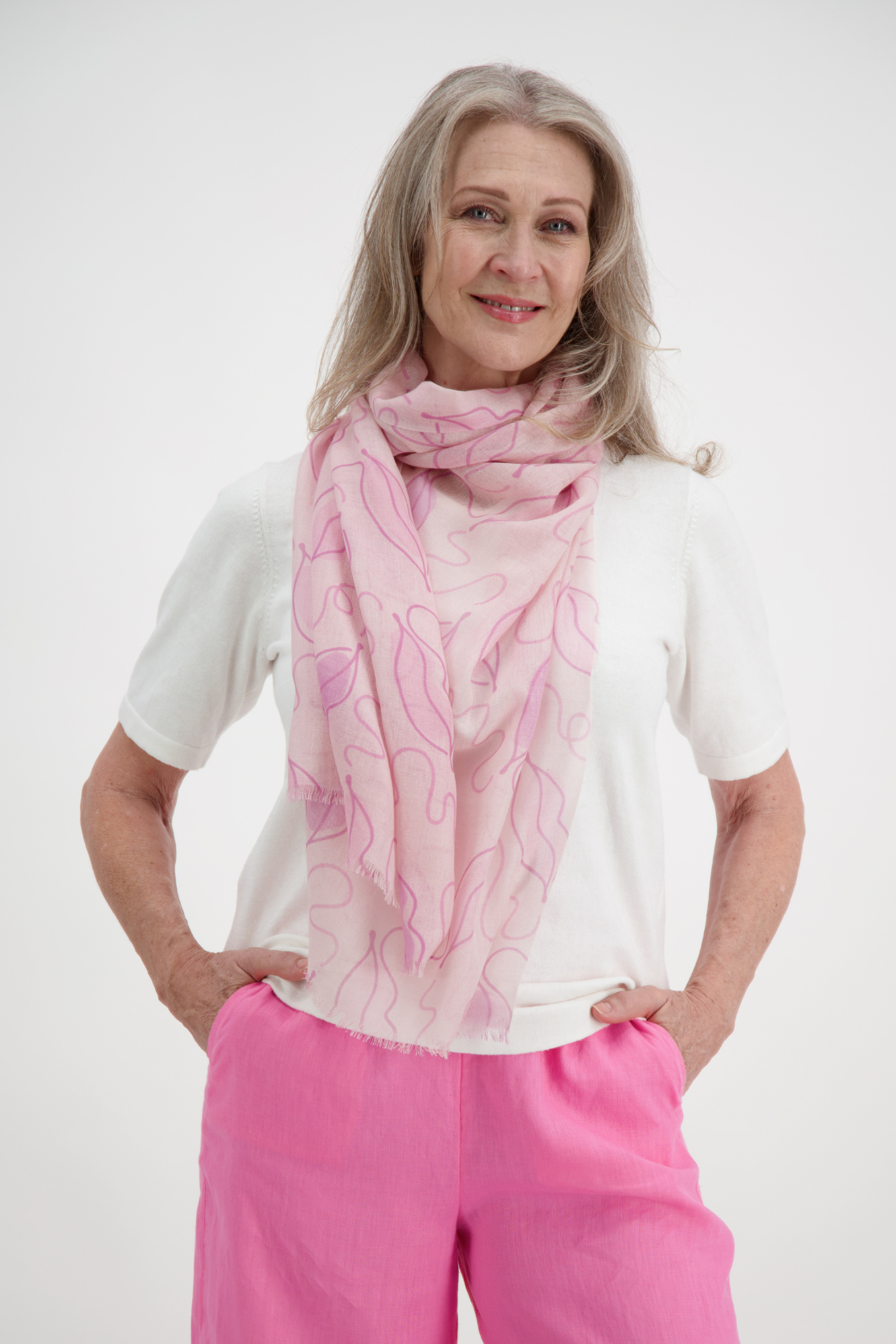 Cashmere Silk Scarf x Rize Collaboration
Introducing our scarf collaboration with charity partner, RizeUp.

So far, we have raised $4,700 through our scarf collaboration and we are almost to our goal of $5,000. #togetherwecreatenewbeginnings

Rize is an illustrated design of lips connected to lips. It aims to highlight and amplify the conversation and awareness of domestic and family violence and the many shades it can come in. It's not only a scarf; it represents symbols of security, food in a cupboard, sheets on a bed 
and freedom for a family. It's a feeling of positive joy, a shared journey of women supporting women.

All proceeds from the sale of Rize will go towards RizeUp and establishing another safe home for a family at risk. Follow our journey at here.

Get 10% off any magnet brooch if purchased with any scarf or wrap.

Cara Cashmere is proud to be the first Australian member of the global Sustainable Fibre Alliance (SFA) and source our cashmere through this initiative. We support slow fashion and focus on smaller production runs of lasting high-quality pieces.

Find Out More
195cm x 66cm
Lightwoven 50% cashmere / 50% silk blend
Delivery within Australia and New Zealand
→ Free for orders above A$190
→ A$15.00 for Express Post (AU)
→ A$16 for Express Post (NZ)

Delivery outside Australia and New Zealand
→ A$20 for International Standard Tracked Postage.

Returns and/or Exchanges are FREE.

Shipping Policy
Refund Policy

Great
Just love it, exactly what I wanted size wise perfect, colour and warmth cosy. Thank you so much love your products.
Absolutely gorgeous! :)
Cara Cashmere scarves are beautiful! Soft and light to wear, providing warmth when you need it while not weighing you down or making you sweat! Colours are also gorgeous, and wearing them is a very special kind of elegance. :)
Happy sister!
My sister is delighted with the Rize cashmere scarf. She loves the feel of it, the colour and the generosity and care for others this particular scarf represents. You just can't go wrong with a Cara cashmere present.
Hi Annette,
Thank you for your review! We're so glad the Rize Scarf was well received, it is a very special piece to us and we love working with RizeUp.
Warm regards,
Sarah
The softness is perfect 😍
Large enough to wrap around my shoulders and drape down in the front!!
Love from Happy Customers