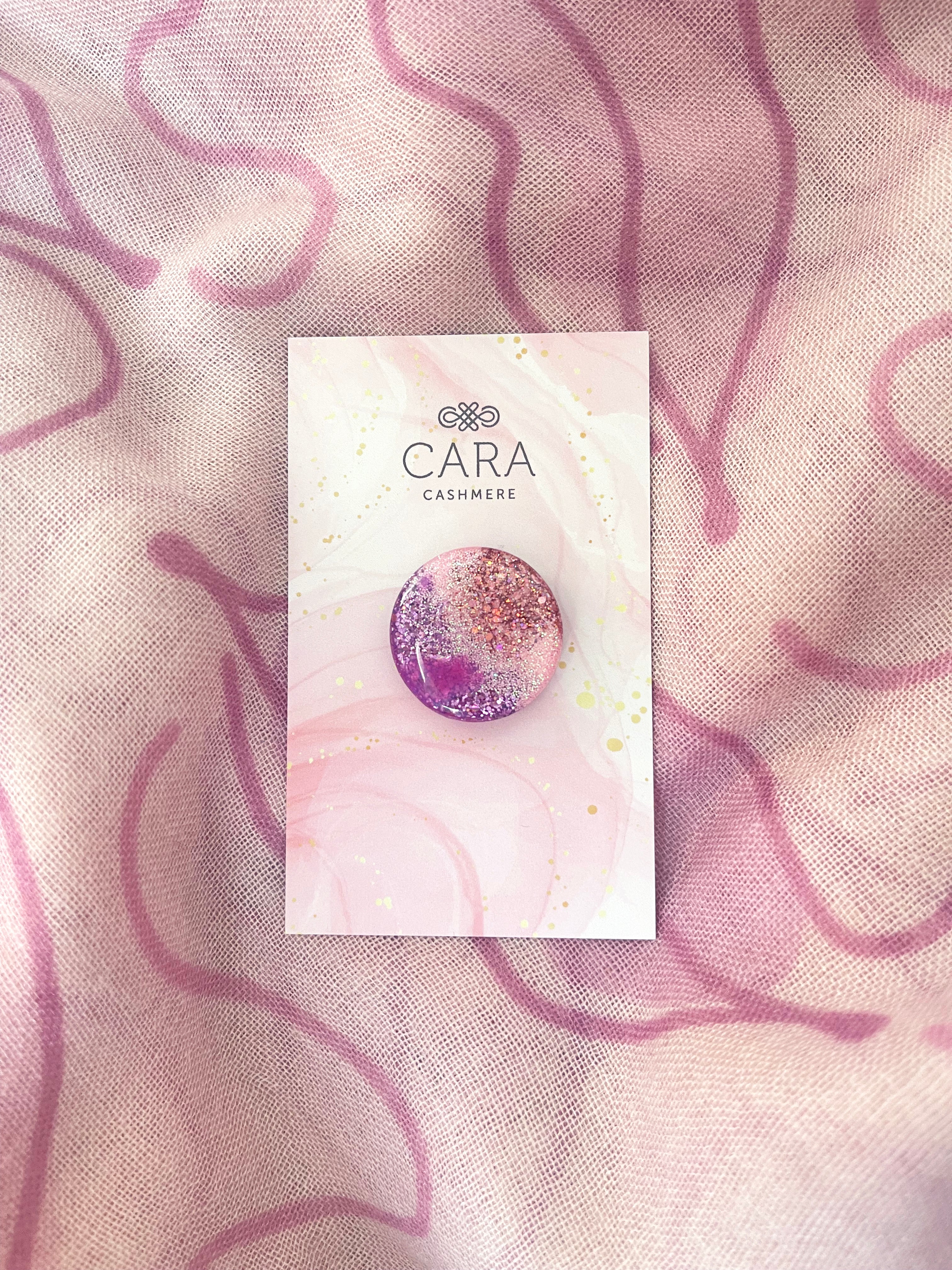 Cashmere Wrap - Blush Pink
This pale shade of pink is instantly warming and neutral enough to go with the majority of your outfits. A flattering shade and a nice alternative to cream.  
Every purchase includes our beautiful silk storage bag and care guide. 
Get 10% off any magnet brooch if purchased with any scarf or wrap.
Cara Cashmere is proud to be the first Australian member of the global Sustainable Fibre Alliance (SFA) and source our cashmere through this initiative. We support slow fashion and focus on smaller production runs of lasting high-quality pieces.

Find Out More
200cm (79") x 70cm (28")
100% cashmere, 7 gauge knit
235g

Model Height: 5ft 8"
Delivery within Australia and New Zealand
→ Free for orders above A$190
→ A$15.00 for Express Post (AU)
→ A$16 for Express Post (NZ)

Delivery outside Australia and New Zealand
→ A$20 for International Standard Tracked Postage.

Returns and/or Exchanges are FREE.

Shipping Policy
Refund Policy

Beautifully soft and pampering
Eucalypt is a lovely colour - almost a neutral version of green. I love all things green - olive, kelly, lime, khaki, etc. and the eucalypt will go with many clothes - black, white, cream, lemon and so on. I bought it as a birthday present to myself and, even though it is cold at present, I am waiting another couple of weeks until my birthday to wear it - by then the weather will probably have warmed up! However, we often have cooler evenings in summer and this will be wonderful to take to a movie or for dining al fresco. I would love one in every colour, but being a "wrapaholic" I already have many others. Thank you Cara Cashmere for my Eucalypt Cashmere Wrap I also bought the Camellia Magnet Brooch. It was smaller than expected (which was a good thing) and it will be really useful, not only for the wrap but also for jackets that don't have buttons as a closure when it's a bit windy. Nice strong magnet too! I may purchase others in different colours.
Golden Wattle Cashmere Wrap
A PERFECT sunny yellow wrap.
I love it and didn't know the extent of what I was missing on, before it arrived.
I absolutely love the weight, the texture and wrap length for my clothes in so many colours. It goes with all shades of blue, orange, white of course, various greens, pinks and more.
It is like a basic staple colour now in my wardrobe. Extre.ely useful. So happy!
Hi Nora,
We are so glad you love your Golden Wattle Wrap! What a terrific, happy colour!
Thank you for taking the time to leave a review.
Warm regards,
Sarah
Navy Blue Wrap - Stunning
It is beautiful, soft, exceptionally well finished. The photos of the colour don't do it justice and I am now struggling as I can't choose what colour I want next.
I am so thrilled with my French Navy Wrap. Thank you to Annie for helping me choose the colour. Such an elegant, luxurious piece that I will treasure and enjoy. X
Love from Happy Customers