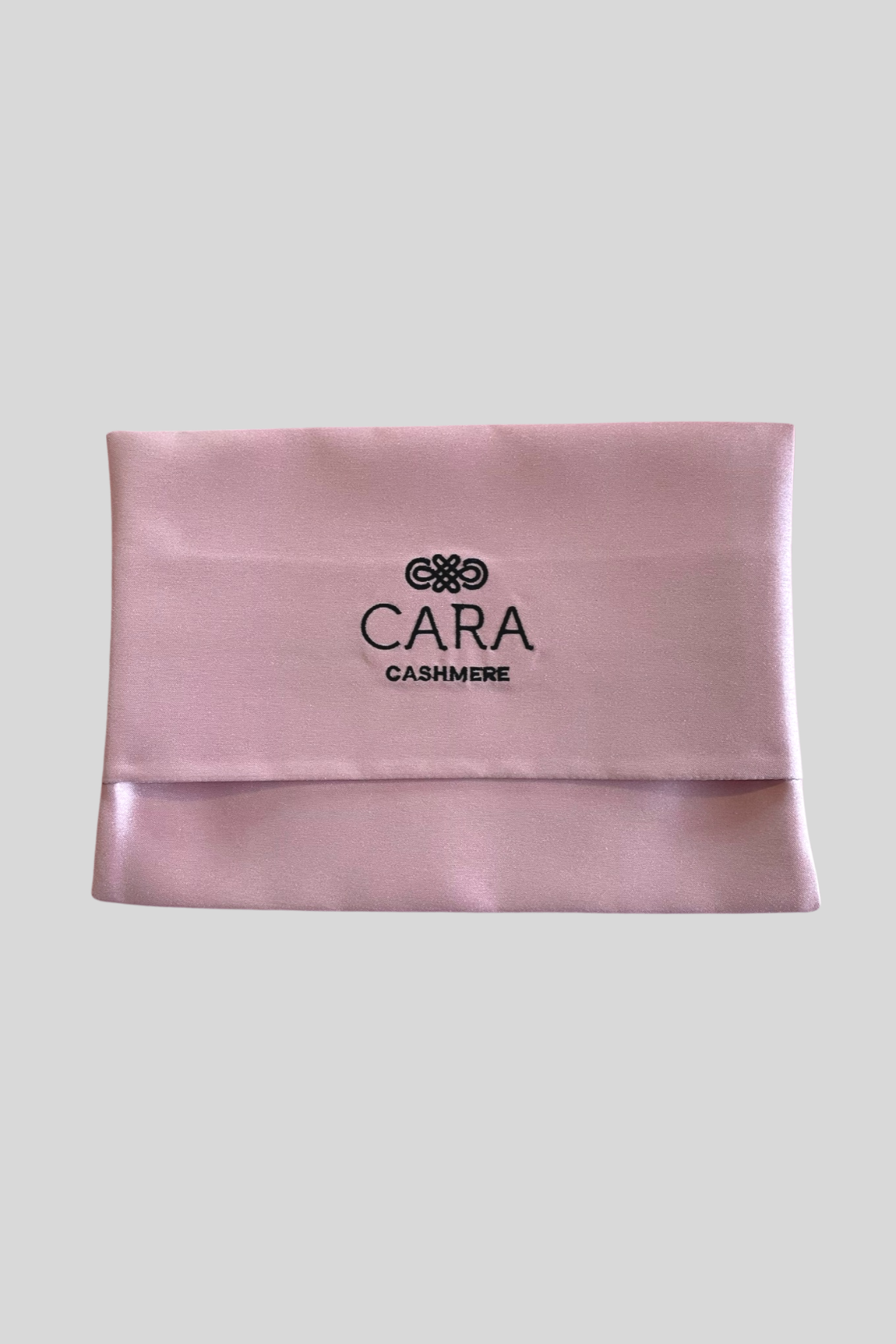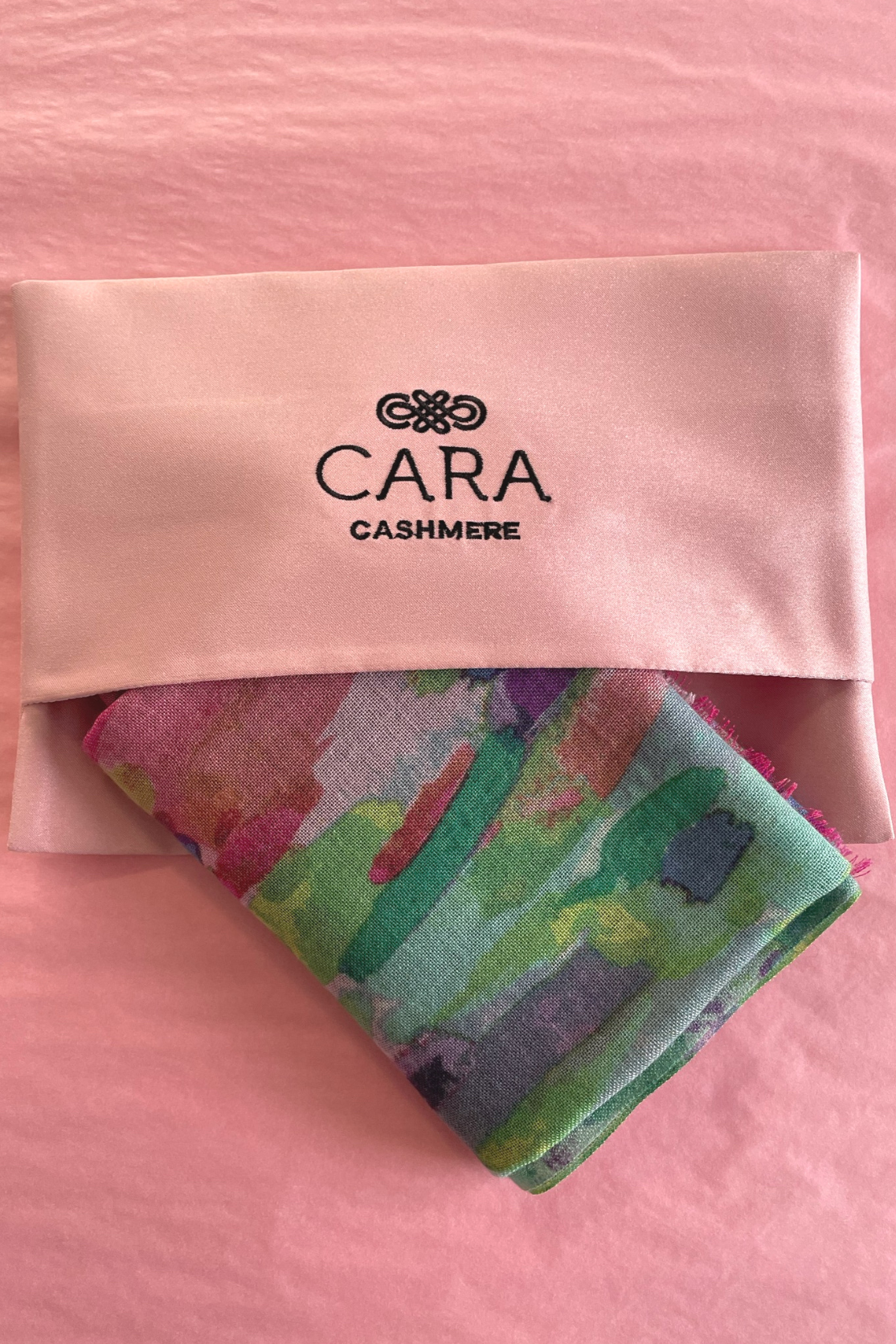 Introducing our new Cara Scarf Travel Pouch for safe transportation of your scarf in your bag.
A simple fold over pouch with no catches so you keep your beautiful scarf out of harms way.
Suitable for all Cashmere Silk Scarves and large lightweight cashmere pieces, including the Leopard Print Scarves, Cashmere Spray Scarves and Aura Scarves. 
Cara Cashmere is proud to be the first Australian member of the global Sustainable Fibre Alliance (SFA) and source our cashmere through this initiative. We support slow fashion and focus on smaller production runs of lasting high-quality pieces.

Find Out More
Delivery within Australia and New Zealand
→ Free for orders above A$190
→ A$15.00 for Express Post (AU)
→ A$16 for Express Post (NZ)

Delivery outside Australia and New Zealand
→ A$20 for International Standard Tracked Postage.

Returns and/or Exchanges are FREE.

Shipping Policy
Refund Policy
Scarf Travel Pouch
I purchased the Travel Pouch together with the Pink Leopard Scarf not knowing the scarf came in a pouch. It can be used for other things. My daughter lives the scarf. Thank you. Jo.
Great size pouch
I wish it were an option to choose which size pouch to get when you buy your scarf. It seems a waste having both sizes.
Hi Kylie
Thank you for your review! We really appreciate feedback from our customers so this is definitely something we will consider in the future. Perhaps adding an option at check out to request which size pouch could work? We shall investigate further!
Cheerio for now
Megan
Cara Cashmere
A bit of insurance for my scarves 🧣
Easy and knowing that my cashmere scarves are protected all of the time. Especially when travelling about. Worth the money so beautifully presented too. A must have!
Love from Happy Customers