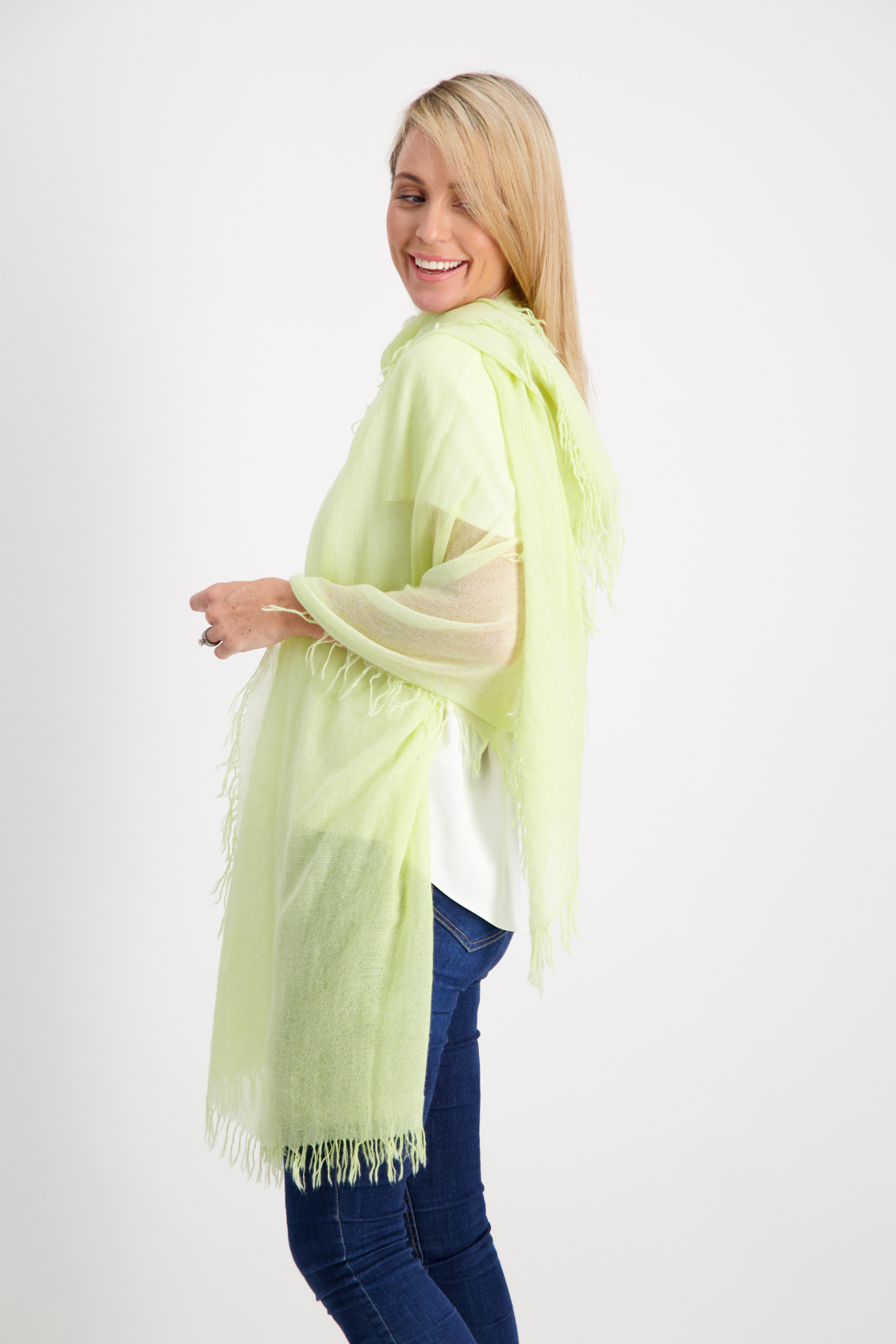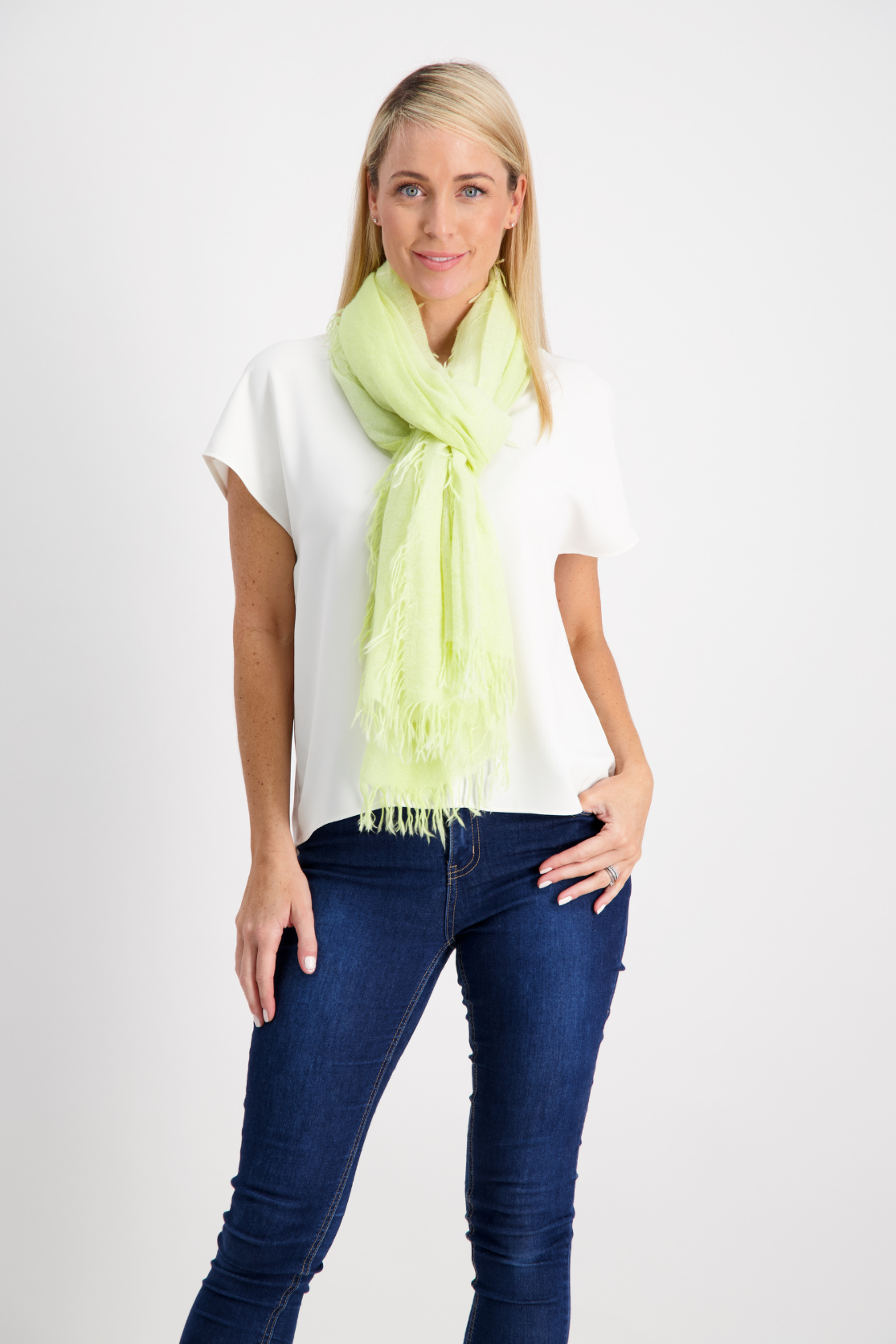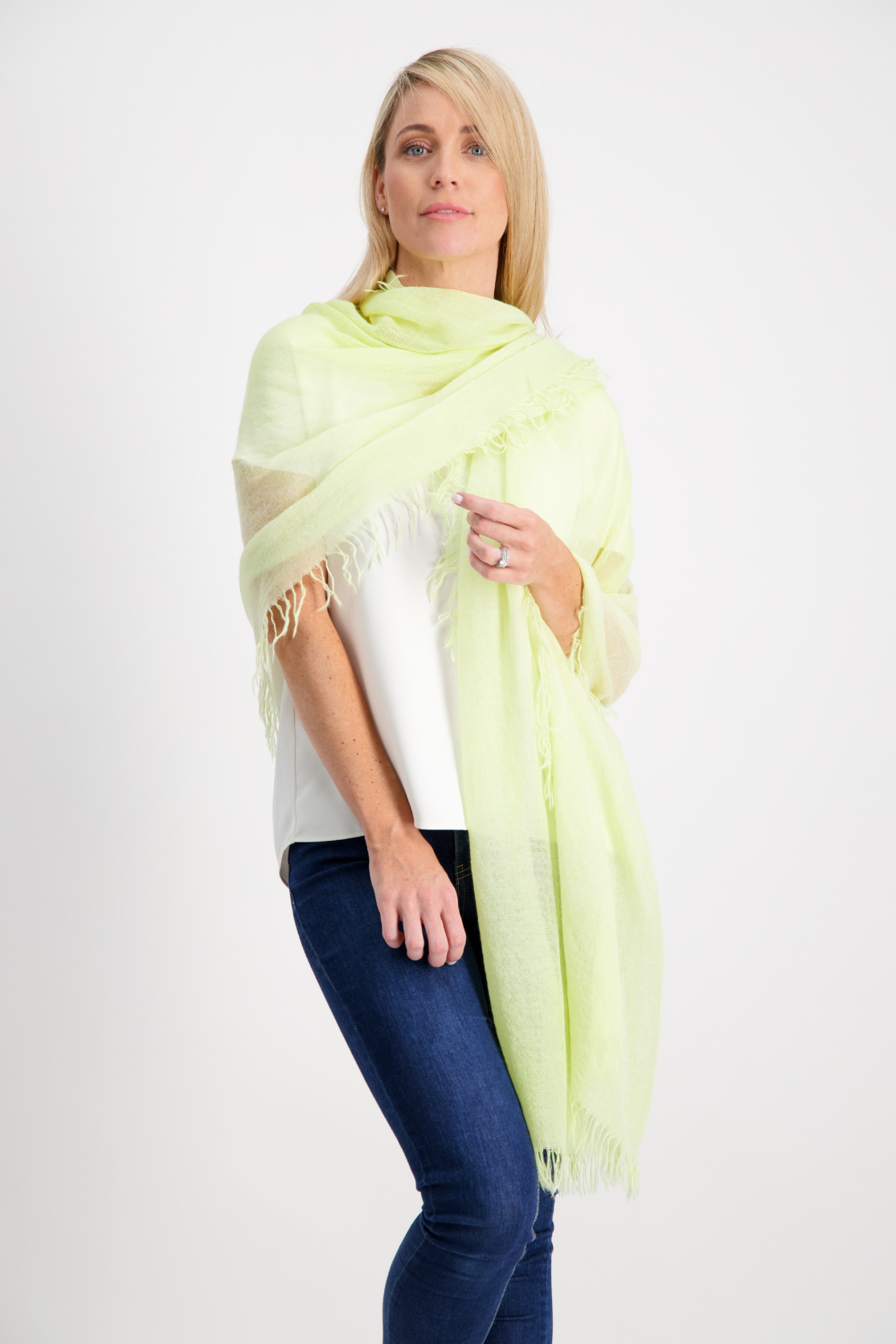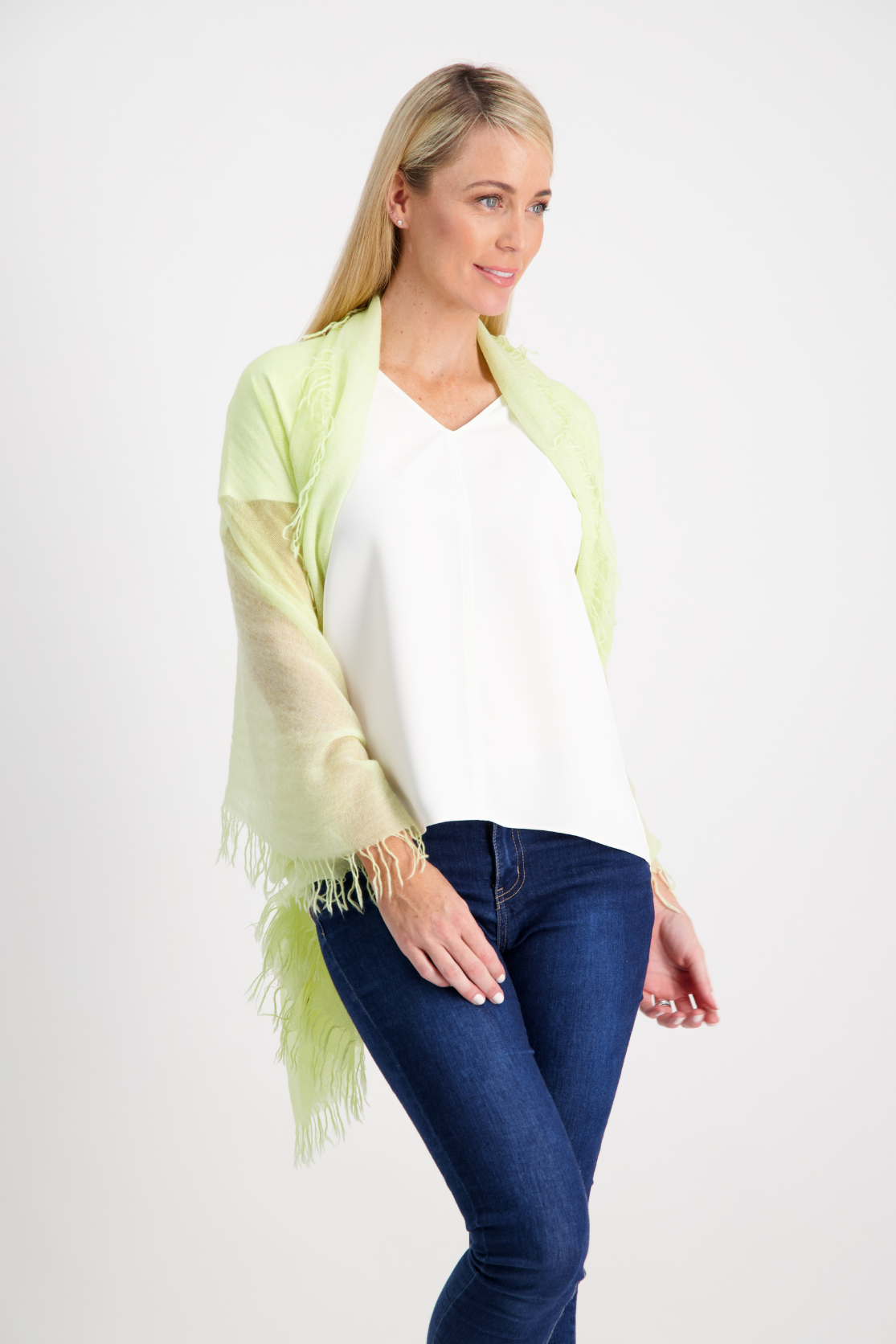 Cashmere Spray Scarf - Guava
ON SALE WHILE STOCK LASTS.
Soft and pretty - this lime-coloured scarf is an eye-catching and refreshing pop of colour against your outerwear.
Each of these 'spray' scarves undergoes a special spray dye treatment meaning that no two scarves are alike.
They are ultra soft, sheer and amazingly gorgeous to wear as either a scarf or a light wrap. The perfect accessory for anytime of the year - uncrushable and extremely portable.
Every purchase includes our beautiful silk storage bag and care guide.  


Get 10% off any magnet brooch if purchased with any scarf or wrap.
Cara Cashmere is proud to be the first Australian member of the global Sustainable Fibre Alliance (SFA) and source our cashmere through this initiative. We support slow fashion and focus on smaller production runs of lasting high-quality pieces.

Find Out More
200cm x 90cm
100% Cashmere
Delivery within Australia and New Zealand
→ Free for orders above A$190
→ A$15.00 for Express Post (AU)
→ A$16 for Express Post (NZ)

Delivery outside Australia and New Zealand
→ A$20 for International Standard Tracked Postage.

Returns and/or Exchanges are FREE.

Shipping Policy
Refund Policy

I adore these featherweight cashmere scarves
The softness, the lightness and the colours of these featherweight cashmere scarves are absolutely beautiful. A must have accessory for every woman's wardrobe. Perfect for a cool breeze or a spring/summer night out. I have a few colours now and I can't recommend them highly enough.
Cashmere Spray Scarf - Guava
These scarves are so incredibly soft and light and perfect for a casual or more formal event in any weather.
You feel wrapped up in pure luxury every second you have it around you. I have a light pink one that I adore and now this light green (Guava) one.
There are many styles and colours and I'd like to try others but they are expensive (worth every cent) but apprehensive to try one and it's not as beautifully light as the Spray Scarf.
Highly recommended this product and company.
Hi Bernadette,
Thank you for wonderful review of your spray scarf! They are a beautifully light and luxurious piece. I'm so glad you got a second one! Both colours are super versatile.
Warm regards,
Sarah
Fushia fantasy!❤
My Fushia Spray Scarf is stunning!! Caressingly soft it is divine to wear .
I now wear it with my Blossom Cashmere Silk Scarf as they are magnificent together- the colours of each highlighting and complimenting the other !!
Beautiful lightweight wrap / scarf
Love my new scarf, gorgeous shade of pink
Wonderful affordable luxury
This was a surprise gift for my sister-in-law. She is completely delighted with it and rang immediately to exclaim about it's softness, and it's beautiful presentation. I don't believe she has ever owned anything so luxurious.
Hi Gabrielle
Thank you for your kind words. We are so happy to hear that your sister in law loved her Dune scarf. It's on my wishlist as well! The spray scarves are perfect as a light throw, a scarf or a wrap - so versatile!
Kind regards
Megan
Cara Cashmere
Love from Happy Customers