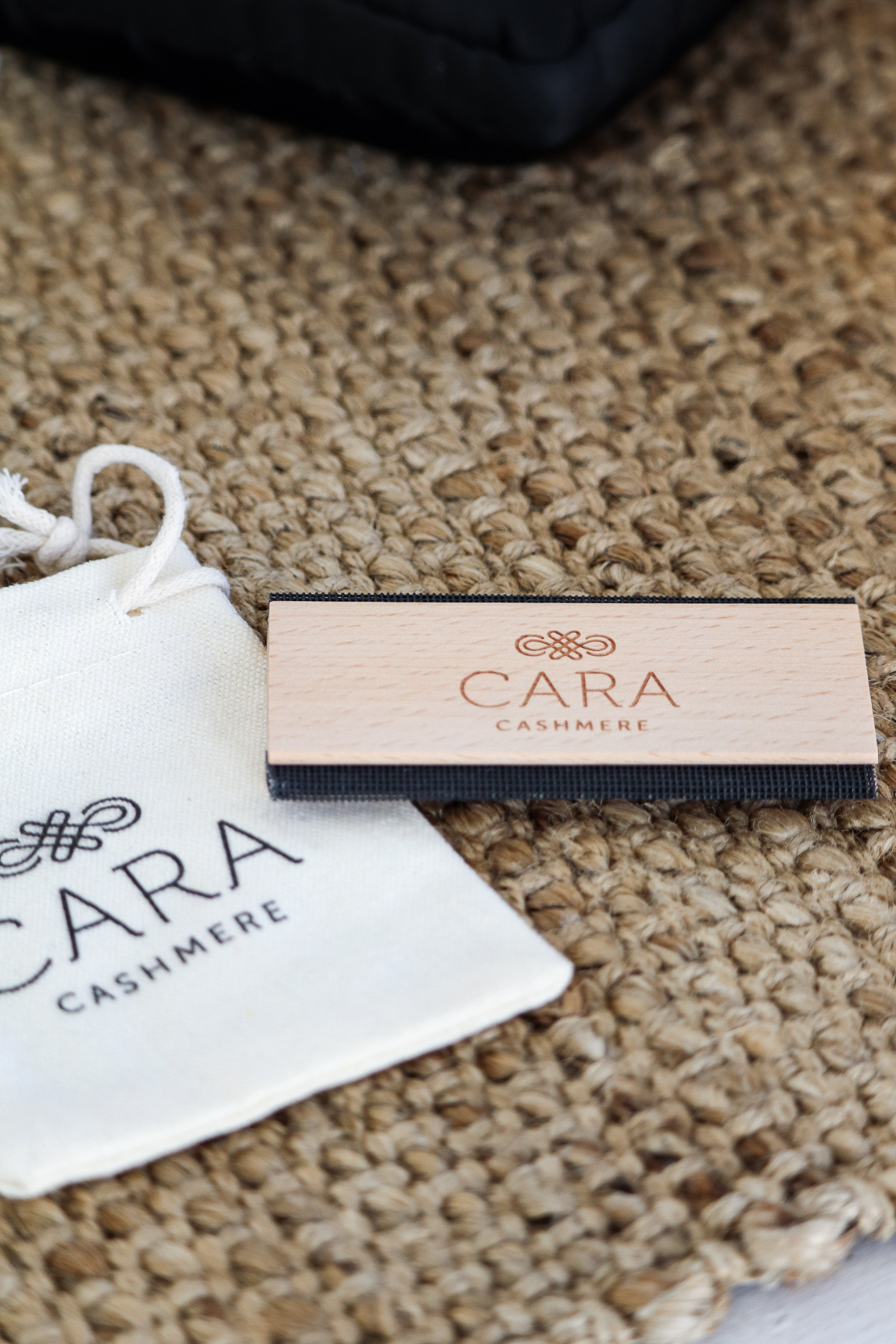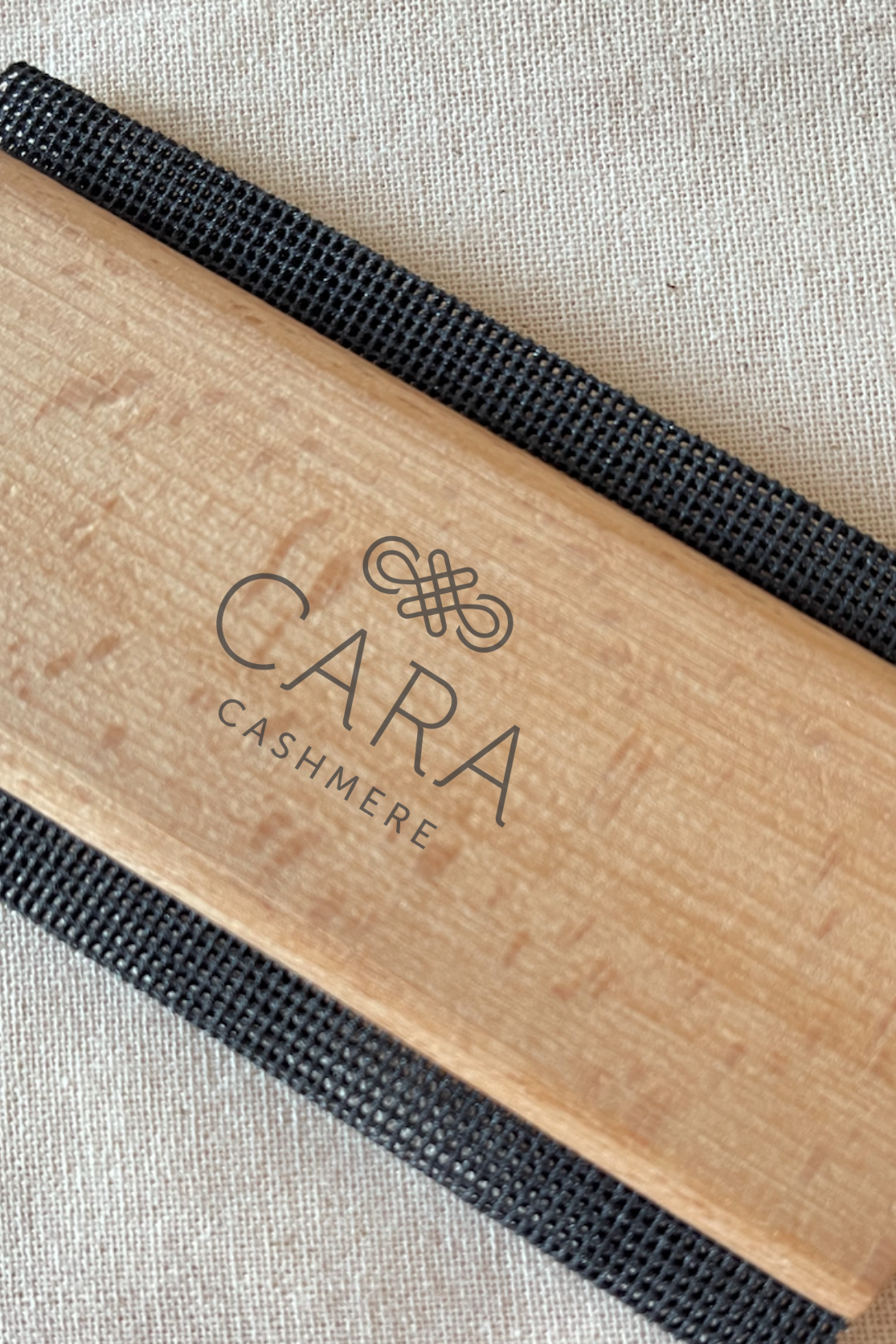 De-Pilling Cashmere and Knitwear Comb - our wooden bodied comb is perfect for keeping your cashmere looking as good as new.
With 2 fine mesh screens, this tool is recommended for fine-gauge wool, cashmere, merino, mohair, synthetics and more. Ideal for detailed areas like cuffs, collars and waistbands. No recommended for use on knotty yarns or fibers.
What is Pilling?
After wearing your new cashmere garment for the first few times you may find small balls of fibre forming on the surface. These small balls or 'pills' are caused by some of the loose fibre tangling together as areas of your garment are rubbed during wear. Pills can be easily removed by hand or by using a depilling knitwear comb.
You will find that, after lavishing a little care and attention on your cashmere and removing the pills in this way, the garment will actually consolidate and soften in handle and touch. 
Cara Cashmere is proud to be the first Australian member of the global Sustainable Fibre Alliance (SFA) and source our cashmere through this initiative. We support slow fashion and focus on smaller production runs of lasting high-quality pieces.

Find Out More
Delivery within Australia and New Zealand
→ Free for orders above A$190
→ A$15.00 for Express Post (AU)
→ A$16 for Express Post (NZ)

Delivery outside Australia and New Zealand
→ A$20 for International Standard Tracked Postage.

Returns and/or Exchanges are FREE.

Shipping Policy
Refund Policy
It's a multi tasker item
I love the Cara Cashmere Comb, you can use it on other clothes items ie Cashmere, Woollen, Cotton, synthetic blends etc its a multi tasker, very versatile.
Cashmere comb
Very good at getting rid of pills but without causing damage to the wool. Was a bit time consuming to use but well worth the effort with the end result.
Great Solution Cashmere Care
I'm so happy to have my comb handy to take care of my beautiful cashmere clothes.
It will be essential to the long term care of my new new purchases.... so far still in beautiful condition, though
Cashmere comb
The best thing since sliced bread🙂
I was so disappointed with my $400 cashmere jumper but the comb has brought it back looking beautiful again!
Highly recommend ithe comb for anything cashmere.
Hi Jenny
Thank you for your review. I'm assuming that your jumper was purchased elsewhere, so, at the risk of sounding cheeky, it sounds like you might need to invest in some Cara Cashmere to accompany your comb ;)
Please don't hesitate to get in touch if we can assist you further.
Cheerio for now
Megan
Cara Cashmere
Cashmere Comb
Very effective tool in removing pilling on my cashmere and other woollen garments.
Love from Happy Customers